About Us
Cohesive Capital Partners is a private equity co-investment firm that is exclusively focused on making direct investments alongside high-quality sponsors that are leading the transactions. We are currently investing out of our third fund, Cohesive Capital Partners III, L.P., a 2019 vintage fund with $385 million in committed capital.
History
Cohesive was founded in 2010, and its strategy is a continuation of the direct investment strategy employed across two funds by John Barber while serving as the co-founder and Managing Partner of Citi Private Equity from 2001-2009.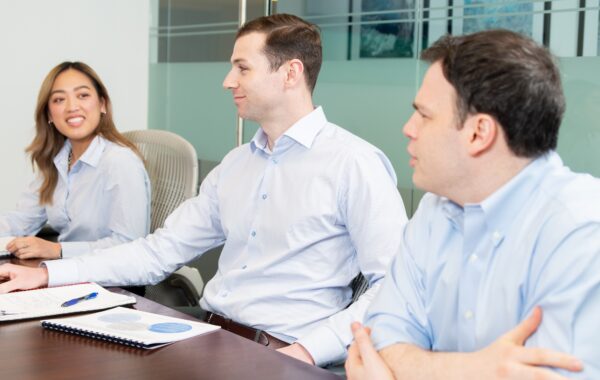 Investment Focus
Company Stage
Company Stage
Cohesive seeks to invest in LBO, growth equity, or opportunistic transactions.
Company Size
Company Size
We are primarily focused on the small and middle market, but will consider investments in companies of all sizes.
Sector Focus
Sector Focus
Cohesive is open to attractive opportunities across all industry sectors.
Sponsor Match
Sponsor Match
We focus on evaluating both the risks and merits of the investment, as well as the match between the investment characteristics (sector, structure, etc.) and the expertise of the private equity firm leading the deal.
Differentiated Partner for Sponsors
Cohesive is highly responsive, transparent, and informed when we interact with sponsors in order to reinforce our reputation as a trusted partner that can work seamlessly within the deal process.
Creative and flexible in providing equity capital solutions for sponsor's needs
• Support new or existing investments
• Able to diligence and structure around complex situations
Leverage our extensive relationship network that includes institutions and individuals (including over 125 value-added individual LPs) spread across the corporate sector, investment banking, hedge funds and credit funds
Provide additional insights during due diligence
Introduce potential customers or strategic partners for portfolio company post-closing
Facilitate introductions to debt financing sources for initial transaction or recapitalizations
Comments are closed.